GET TRAINING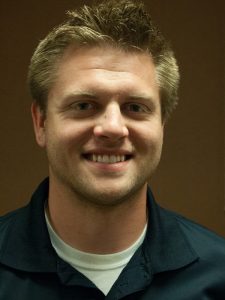 Ryan Ferguson – Health and Wellness Director
Cole Center Family YMCA
Welcome to the great new sport of triathlon –swim, bike, run. Whatever your skill level, a triathlon is a fun and healthy way to commit to your personal wellness goals.
The KPC Triathlon is designed for both experienced athletes as well as those new to the sport. The addition of team competitions also permits the swim-bike-run legs to be shared by two or three separate athletes, relay style.
---
Get Started
To get you started, or to help you continue to improve your current training, we have assembled a few resources. Of course, we strongly advise anyone new to the sport, or who is considering increased training for the event, to consult with your personal physician before doing so.
Beginner's Guide
For an excellent beginners-guide, including a 12-week sprint triathlon training plan, check out "Why Not Tri?" from Runners World magazine, at http://www.runnersworld.com/article/1,7120,s6-238-525–9801-0,00.html .
Training Programs and Race Day Prep
The "Men's Health-Triathlon Training Center" has loads of information good for women as well as men, and several training programs. Go to: www.menshealth.com/triathlon . This site also has a race-day preparation guide that would be of use to both men and women
At www.usatriathlon.org you can click on "training" along the left-hand menu bar, and start a training log (basic is free).
More Tips for Beginners
Local certified triathlon coach Diana Schowe offers a few succinct tips for beginners:
1. The more training you can get, the better. Build yourself up to swimming 1000 yards, biking 20 miles and running 5 miles – not all at the same time, but in different sessions. This may sound intimidating right now, but if you get started you can build up to those distances with ease.
2. Learn the basics from a good coach of friend. Start slow and keep good form.
3. Join a team or group. Working out with others will make things much easier. It is more difficult to miss a workout when you know people are waiting for you. It is easier to keep your goals when you surround yourself with people who share your goals.
4. Remember you decided to do this and you are the only one who can keep yourself from reaching your goals!
For those living in the greater Fort Wayne area, contact KPC Triathlon Race Supporter Three Rivers Running Company, www.3riversrunning.com , for training advice, training clubs and personal coaching information.  You can also contact triathlon club www.teamtritanium.com which serves northeast Indiana triathletes from first-time beginner to experienced competitors.
A variety of information and tips for beginners also is available at http://www.active.com/triathlon/beginners.
Sprint Triathlon Race Checklist
The Endurance Athlete's Guide to Success
We welcome your suggestions for additional resources – email them to: Ryan Ferguson at coleymcahealthandwellness@gmail.com
YMCA
And remember to swim, bike and run at your local YMCA as part of your regular fitness program! Good Luck and Stay Healthy!